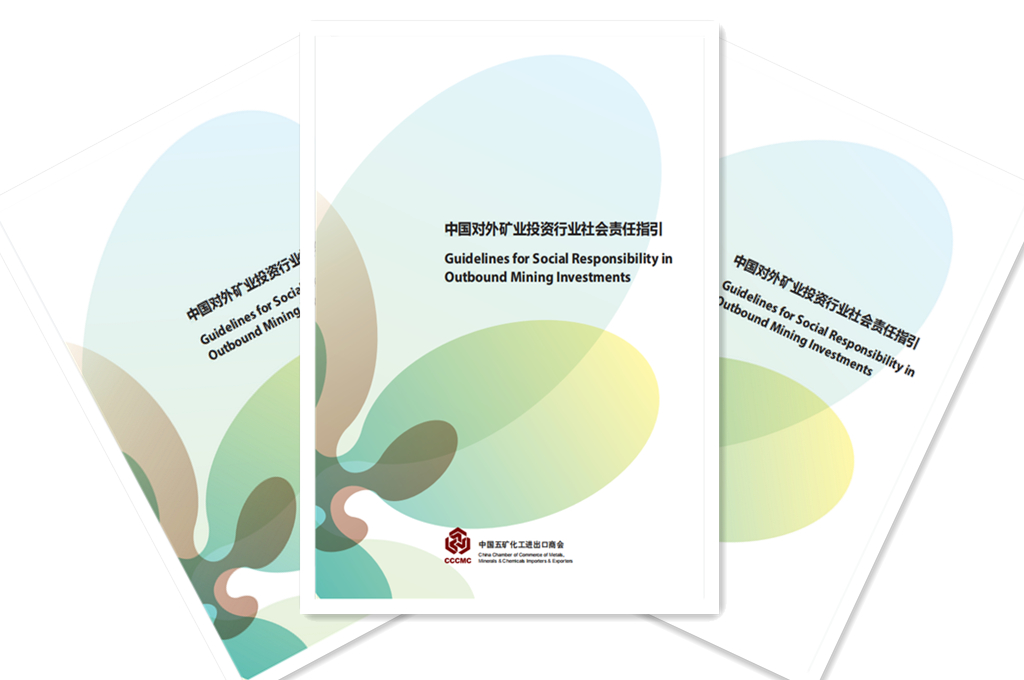 At the 2014 China International Mining Investment Summit held in Beijing recently, the China Chamber of Commerce for Import and Export of Minmetals and Chemicals officially released the "Guidelines for Social Responsibility of China's Outbound Mining Investment Industry" (hereinafter referred to as the "Guidelines").
The compilation of the "Guidelines" was completed by the China Minmetals Chamber of Commerce under the framework of the Sino-German Trade Sustainable Development and Corporate Code of Conduct project in conjunction with all relevant parties over a period of more than a year. In the preparation process, not only the relevant international rules are considered, but also the particularity and feasibility of the actual development stage of Chinese enterprises are fully considered.
The "Guidelines" set eight social responsibility topics on organizational governance, fair operation practices, supply chain management, human rights, labor practices, occupational health and safety, the environment, and community participation. and paths are described in detail.
The Guidelines require enterprises to actively integrate social and environmental factors into the decision-making and operation of foreign mining investment, conduct ethical and transparent behaviors, fully consider the interests and concerns of stakeholders, and effectively manage the exploration, mining, processing, and investment of mineral resources The impact of cooperation and related activities on society and the environment, and realize the coordination between the development of mineral resources and the development of the environment and society. Contribute to the sustainable development of the locality and community as much as possible under the premise of economic feasibility. Minimize the environmental footprint of the mining cycle by minimizing waste and emissions, ensuring mine closure and reclamation, protecting resources and recycling, implementing ecosystem risk management, promoting biodiversity conservation, and seeking continuous improvement in environmental performance . Sun Lihui, director of the Liaison Department of the China Minmetals Chamber of Commerce, said that in recent years, investment competition in the field of mineral resources has become increasingly fierce, and social responsibility risk has become one of the main obstacles restricting the development of cross-border mining investment by Chinese companies.
The Guidelines are compiled to guide and help Chinese foreign mining investment enterprises to formulate sustainable development strategies, improve their social responsibility management level, and establish a social responsibility management system, so as to regulate China's foreign mining investment and operation behavior, and enable enterprises to achieve social and economic benefits. . It is understood that after the release of the Guidelines, Minmetals Chamber of Commerce will actively publicize and promote the concept of social responsibility, and compile an operation manual to effectively help companies integrate social responsibility into corporate strategic planning and daily management.
Source: International Business Daily